Performance rating
From SoundTaxi
Performance rating is an index which is being set up automatically during the installation of our software products. In order to generate this rating our program uses different factors for computer performance evaluation. The program sets up Performance rating for users to have a simplistic view of their PC's system and it's ability to convert files without any problems.
You can find your system Performance rating in the SoundTaxi (and other products) "Settings" window.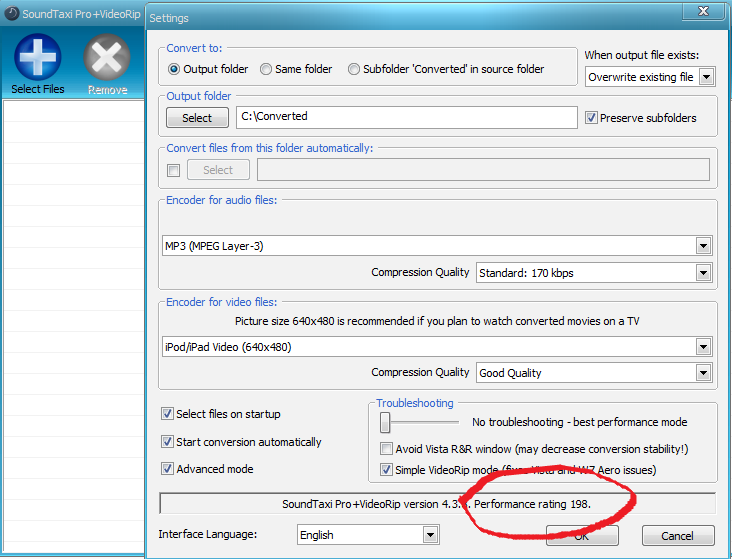 Performance rating boundary value for successful video/audio conversion is:
for video - 30
for audio - 10
Please note that this rating is the additional system's facility that helps analyze the conversion process. The true balance of performance and consumer properties of processors depends on technological Process and Architecture.
So even if your computer is not upgraded according to the recommended System_Requirements SoundTaxi will be able to work efficiently and meet your needs.