RadioGet Settings
From SoundTaxi
RadioGet Settings
To open RadioGet Settings please click "Settings" button in the program window.
Please configure RadioGet settings according to your needs before you start recording.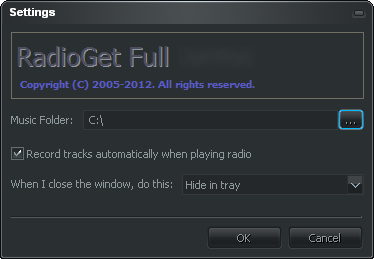 Output folder
Specify a folder where you want RadioGet to save all your recorded radio.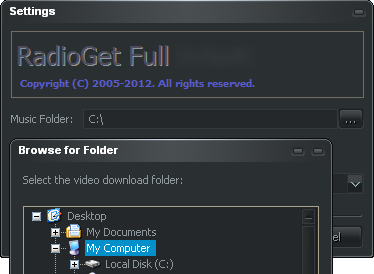 Automatically recording
You can check or uncheck feature to record tracks automatically when playing radio.

Actions when you close the window


Note: The settings will apply to all downloads that start after you click "OK" in the settings window.