Rhapsody conversion
From SoundTaxi
When you purchase and download music from Rhapsody music store, Rhapsody music comes along with Digital Rights Management. We remind that SoundTaxi frees only thefiles you've purchased. So the main requirement is that you must be able to play your original files in Real Player/Rhapsody software on your PC.
The following steps show you how to convert protected Rhapsody files to MP3:
Download Rhapsody music from rhapsody music store. First of all, please download or puchase rhapsody music to your PC.
Launch SoundTaxi.
Set output files format. To convert Rhapsody music to MP3, before converting, you should set the MP3 format as the output format by click "Setting"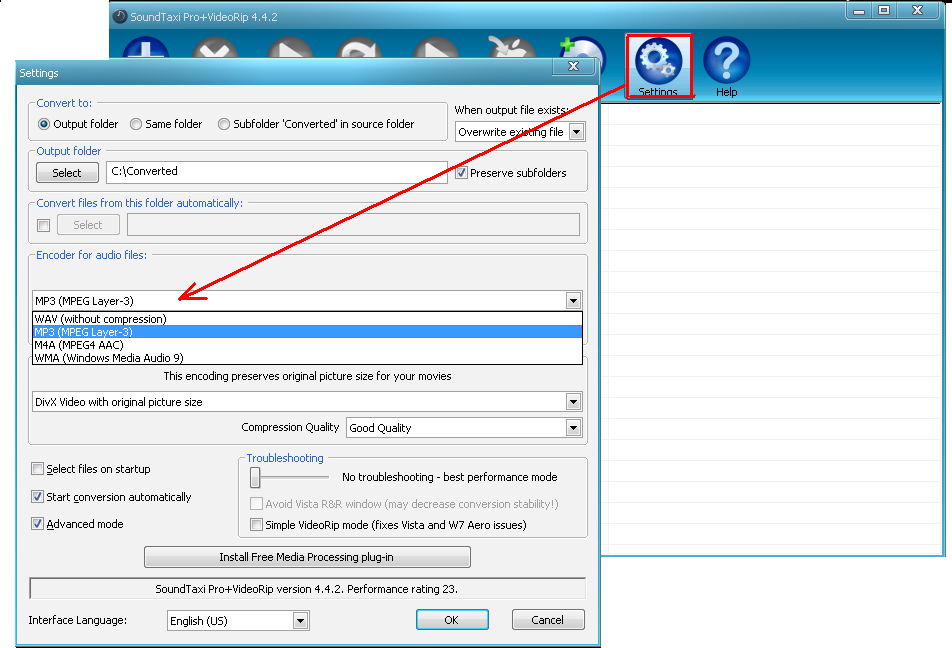 Add your Rhapsody music to SoundTaxi. You can add music form "Select Files", or you can simply drag-and-drop the music to SoundTaxi main window.

Your files will automatically be converted to unprotected MP3s.
Note please, .RAX files can be converted if either Real Player or Rhapsody is installed and can PLAY those files.

For more detail information with the screenshots please visit:http://www.soundtaxi.org/soundtaxi_audio_conversion_Rhapsody.php