SoundTaxi Support Wizard
From SoundTaxi
If you are experiencing some problems with the software you can generate log files to provide our support with detailed information of the problem and and for review to our developers. The best way to generate log files for troubleshooting is to run SupportWizard.exe
Note pleas, Support Wizard is not the action in order to steal the information from your PC. It is the common action for almost every software program (even more, it is usually called Support Wizard).
The Support Wizard file includs: system information (Windows properties, info about the programs installed on your PC, conflicting processes etc ), crash reports, activity logs.
1st method
Please open SoundTaxi working folder C:\Program Files\SoundTaxi and run SupportWizard.exe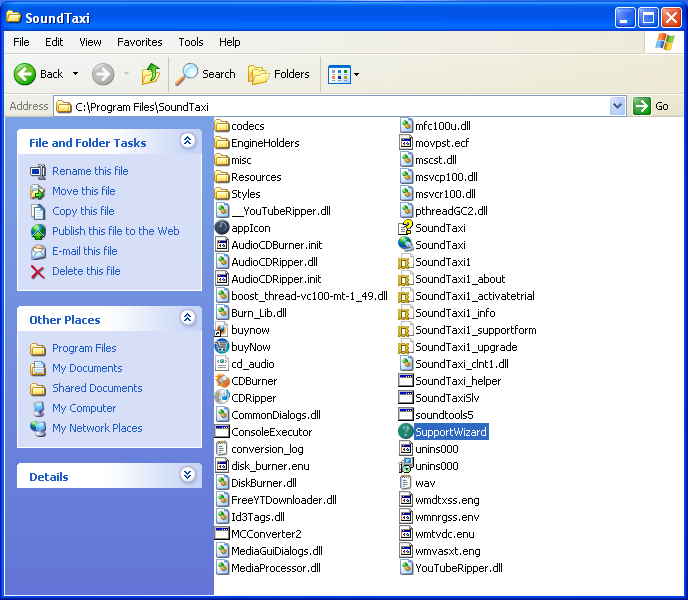 2nd method
Please click Start -> Programs -> SoundTaxi and select SoundTaxi Support Wizard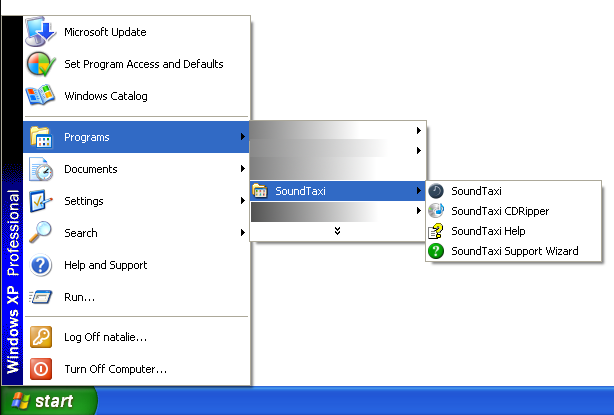 After you run SoundTaxi Support Wizard, you will receive Support Wizard window.
<p>In the Support Wizard window select "Contact SoundTaxi Support" and click "Continue" button.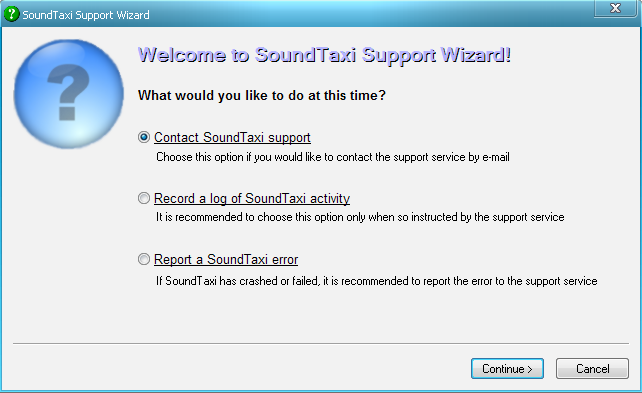 In the new window please activate all checkboxes (system information, crash reports, logs), enter your name, e-mail and a quick comment, then click on the "Send" button.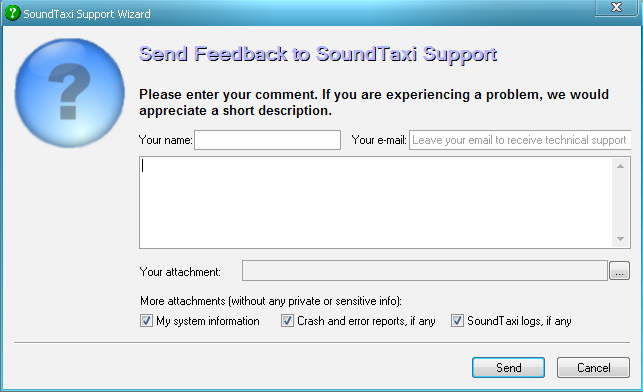 This way your information will be send to us. We will assist you as soon as it's possible.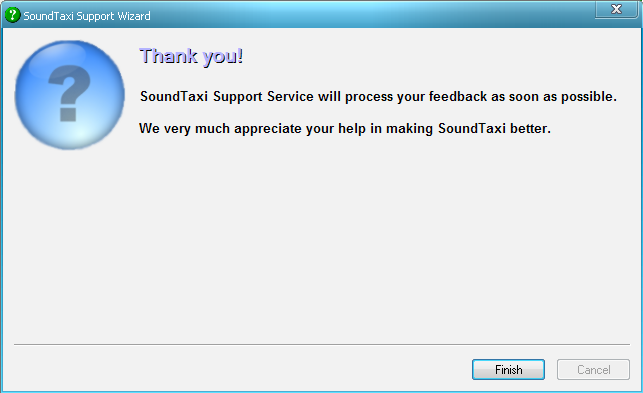 Due to some reasons and in rare cases support wizard can't send the report. When support wizard was unable to send the report it must be stored as .zip file and SupportWizard must tell the path to that .zip. All you need to do is to send us that .zip generated by SupportWizard.
If it was impossible to run SupportWizard and there is no report generated by SupportWizard there is another way to generate log files for troubleshooting. You can send your system configuration report generated with msinfo32 (in RAR/ZIP archive if possible).
To generate log files for troubleshooting please click Start->Run-> type "msinfo32" there and click Enter.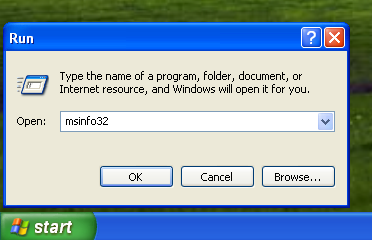 When application starts, choose File->Export and save the data to the Text file.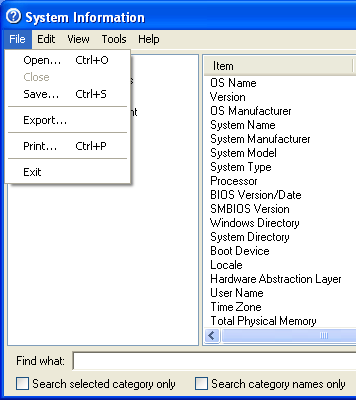 We honer private information and don't send unnecessary data.
See also