Why does SoundTaxi require the MediaProcessingSDK plug-in?
From SoundTaxi
SoundTaxi requires MediaProcessingSDK plug-in because we have moved to a new platform which provides an increase in speed, stability, and improves the whole conversion process in general. If you are going to convert DRM-protected files this plug-in is needed to be installed to ensure stability and high speed conversion.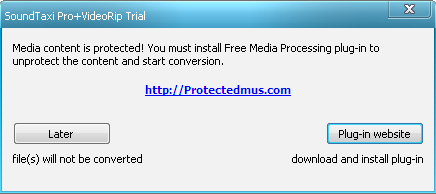 Is it safe to install?
The MediaProcessingSDK plug-in is absolutely safe and can be installed with no concern by any computer user. We have tested it thoroughly to ensure safety of the plug-in and it was found absolutely clean. There are no spyware, viruses, malware, adware or other malicious code has been detected in the MediaProcessingSDK while we have been testing SoundTaxi with the plug-in. Think of it this way: why would we ever want to offer you to install any dangerous program or application? We always care about customer satisfaction and check the safety of all the our products and any of their components including additional installations that may have been required. We strive to provide client with the best possible service and in no way we are interested in infecting anyone's computers because this may have a negative impact on our reputation. Keeping Your safety & improvement of the conversion process is the most important thing we can do to continue earning your trust. It is why our assurance process is so rigorous. And it is why we are always check all the changes we have made to our programs – so that we can improve our products and you can have complete peace of mind to install them on your PC.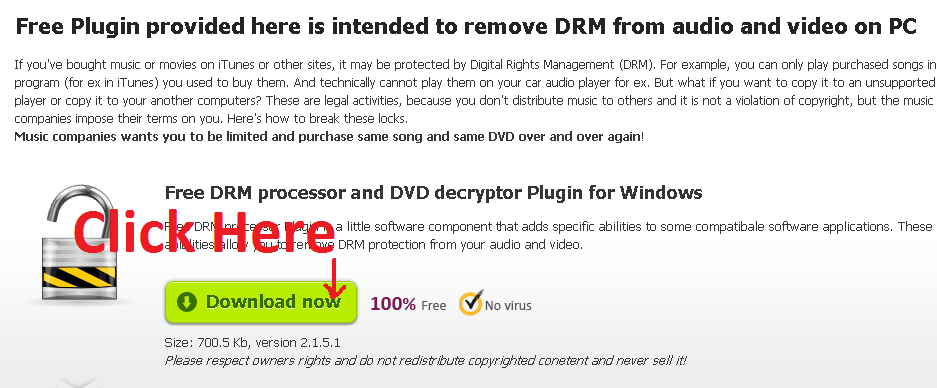 If your anti-virus program detects the MediaProcessingSDK plug-in as a trojan, virus, melware etc program the most probably that it is a false positive. We do state that this plug-in is absolutely safe to be installed on any PC. Virustotal.com has not detected any danger:
https://www.virustotal.com/en/url/31680c733c4a9808ade6dd4e3a2df8bdb4508bd98f01717ee883151b09c9e266/analysis/1363799343/
https://www.virustotal.com/en/file/59ca4b1a2c3827800d7f0090aeb898baa82f518e895966dd1c95a6eca5e1a4ad/analysis/1363799230/