MediaBuddy Guide d'Activation
From SoundTaxi
To activate your trial version please follow these instructions:
Install and run your MediaBuddy trial.
Besides the main program window you will see the additional window with "Buy Now" invitation. At the bottom of this window there is "Enter License Code" button.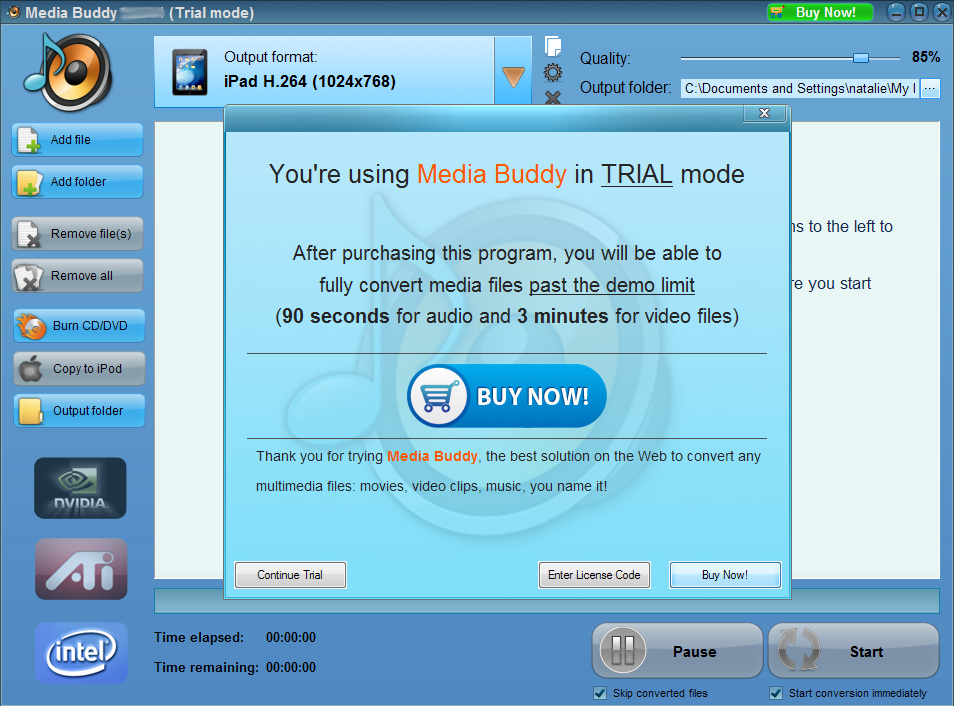 Please click on it and you will see the "License Code" window.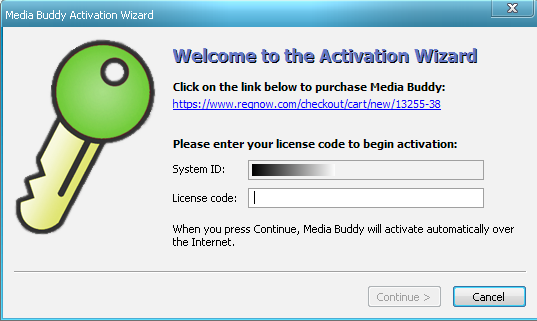 Input your license code and click on "Get Activation Code".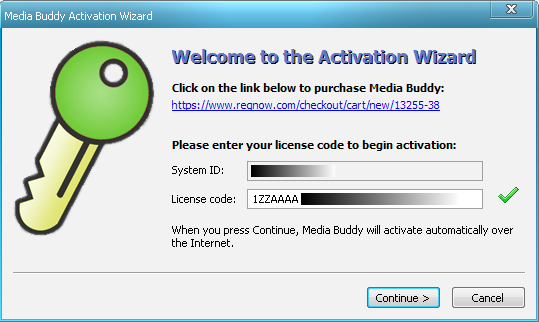 You will receive your activation code.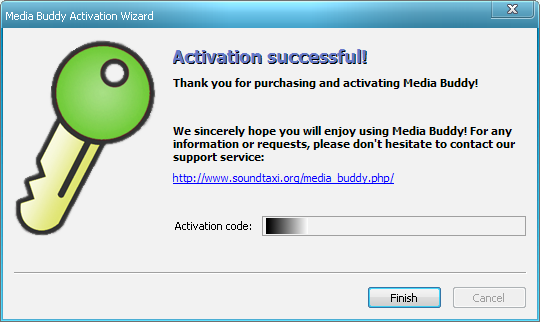 This way you will have a registered version.